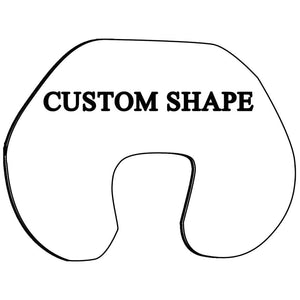 Contact us for pricing. Pricing is based on shape, weight and quantity
Made in Canada
Custom Shape
Cover: 100% Premium Fabric Cover
Fill: 100% brand-new hypoallergenic polyester fiber
50 pieces minimum
Please contact us first by email and arrange to send a template of your design and your desired quantity. We will get back to you about pricing. Pricing is calculated based on shape, weight and quantity. 
Please note, we will not make less than 50 pieces at a time.
Generously stuffed with 100% natural, hypo allergenic, non recycled polyester stuffing. Made in Canada.